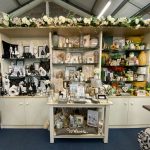 MELAMINE FULL WALL UNIT SET
MELAMINE FULL WALL UNIT SET
Description
Our MFC FULL WALL UNIT SET is made of:
2 x MELAMINE WALL UNIT (WITH CUPBOARD & ADJUSTABLE GLASS SHELVES)
and
1 x MELAMINE WALL UNIT (WITH FIXED TABLE AND ADJUSTABLE GLASS SHELVING)
The unit can be manufactured in a wide range of materials and finish options to match the style and colour that best suits your brand and style.
Sull unit size: 3600 x 300 x 2400
Individual Unit Size: 1200 x 600 x 2400mm
Features:
• MFC carcass (White North oak MFC)
• Ash effect MFC base, tabletop and trim
• Adjustable glass shelving
• Cupboards with adjustable shelving
Bespoke Options
• CLICK HERE to view our standard MFC/Melamine options
• Solid MFC Shelving
• Standard max height 2400mm, however, can be made at heights between 2000-2400mm.
• Supplied fully assembled.
This unit is also available in solid wood and painted finish. Please see: FULL WALL UNIT