We have recently worked with Bury Lane Farm Shop to design and manufacture a wide range of bespoke retail shop fit displays. Our Design Team developed bespoke designs and themes to meet our customer's needs and to fit in with the existing retail displays at the centre.
Retail Displays Include
• Metal framed 'Entryway display unit' with company branding showcasing cross merchandising, powder coated metal frame, MFC shelving and panels,
• U shaped counter with oak worktops and v shaped cladding, with shelving system
• Metal framed retail shelving with MFC cladding
• Metal framed cube display wall units
• Metal framed nesting tables
• Mobile Gondola
• MFC shelving units
We have supplied bury lane with a wide variety of retail shop fit displays and plant area displays over the past 18 years. Past orders have included bespoke counters, gift tables, retail shelving, wall units, Plant area display benching, staging, trellis and more.
Design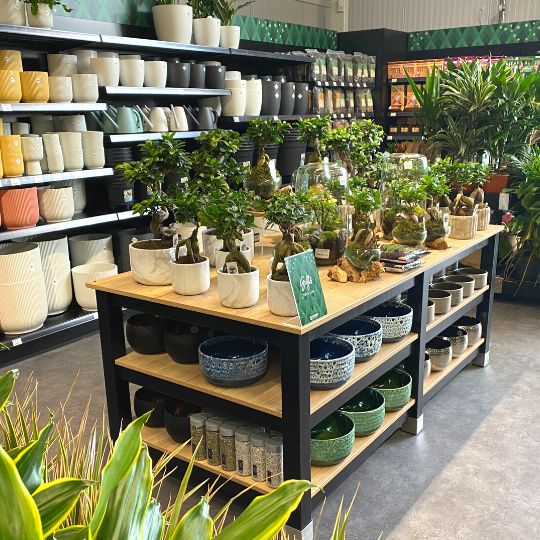 Manufacture
Installation